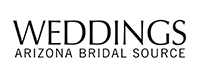 "2016 Couples' Choice Wedding Planner of the Year" – Wedding Wire
Expert in the event industry, which helps design, negotiate, mediate, plan and implement details for all types of events worldwide.

Interviewed, quoted, and featured in the Wall Street Journal, International Marketing Magazine, Arizona Republic, Brides Magazine, blogs, newspapers, and magazines worldwide.
On-air tv spokesperson repetitively on Channel 3, Fox 10, Channel 12, and Channel 15.
Arizona State Coordinator – Association of Bridal Consultants May 2003 – May 2012.
2010 Chair of the Assoc. of Bridal Consultants Annual Conference and worked with an international designer, David Tutera, from My Fair Wedding, and WETV. Attendees were 6 continents of wedding planners.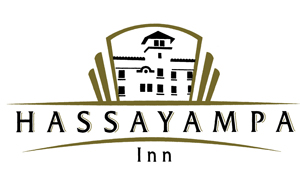 The Warmth and Romance of the historic Southwest Comes to Life
The historic Hassayampa Inn, a beautifully restored 1927 boutique hotel set in the heart of the Prescott, AZ downtown historic district. Every inch of our hotel exudes classic character and charm. From the hand-painted lobby ceiling and dramatic wall murals to the quirky vintage elevator and etched glass and embossed copper panels.
The Hassayampa Inn transports you back to the "roaring twenties" with its Spanish Colonial Revival architecture and Italianate features. This "living museum" is where some of history's most noteworthy celebrities used to come to unwind.

We are Arizona based wedding photographers who specialize in capturing the true essence and raw emotion of your special event. When the music stops playing and it's time to honeymoon, all that will be left are your photographs.
We believe every couple should focus on enjoying one of the happiest occasions in their lives and allow us to immortalize their story.
By immersing ourselves in the present moment, we don't miss an instant–we are the first and last people on a dance floor. We care most about connecting with the person on the other side of the lens to bring out genuine warm emotions and capturing a real image.
Servicing Arizona, California, Oregon, Washington, and dream destinations.

At today's American Furniture Warehouse, customers enjoy the largest selection of quality, stylish home furnishings and accessories at the lowest prices in the state. What's more, American Furniture Warehouse is known to have the largest selection of furniture under one roof in the United States. American Furniture Warehouse makes a priority of working efficiently and keeping costs low, so that those savings can be passed on to the more than one million customers the company serves each year.

PaperCrazy has been in business since 1988 and has developed an excellent reputation, offering an extensive collection of invitations and announcements for every occasion imaginable, including wedding, anniversary, mitzvahs, baby, special occasions, holiday, corporate and more. PaperCrazy offers products and services like no other. With unlimited options, we are sure to create the perfect "first impression" for your special event while maintaining your budget and theme. We offer an unparalleled selection of handmade papers, pockets, ribbons and embellishments to enhance your paper creation.

Thought about your First Dance? We have...

We help you create Your First Dance, Your Way while Making Dancing Simple & Stress Free

~ Take Your Wedding From Special to Spectacular ~

The absolute BEST in creating your First Dance! We get you looking good & feeling confident to Your Song(s) while respecting your budget.

Mother-Son, Father-Daughter, Bride-Bride, Bride-Groom, Groom-Groom dances. Bridal Party.

If you've seen us dancing on stage during the Fashion Shows over the years, you know we love helping you create your special dance.

We are Chad & Brisa and we combine 40+ years of experience in dance, health and life with an impressive resume and passion for healing & dancing.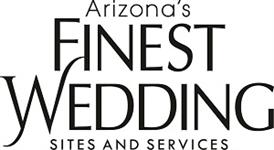 At Arizona's Finest Wedding Sites and Services Website and Magazine, our passion is connecting engaged couples to wedding venues and professionals that will deliver the wedding of their dreams!

Using our comprehensive website, full of Arizona's Finest wedding venues and professionals, you are able to refine your searches to exactly what you are looking for and request specific information for venues and vendors located throughout Arizona!

Our local wedding magazine is filled with top wedding professionals, along with real Arizona weddings and content that is sure to inspire you! We pride ourselves on being Arizona's Venue Specialists, therefore our magazine serves as a resource guide curated with only the finest wedding venues from Northern to Southern Arizona- venues we believe will capture the magic of your special day.

Our mission is to provide the best possible resources for Arizona wedding planning, while inspiring couples to live a life full of love!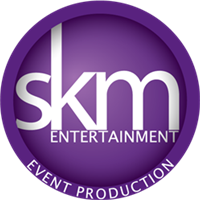 Arizona's award winning, worry-free DJs and MCs. Serving Scottsdale, Mesa, and the Phoenix Metro Area for over 25 years. Specializing in Weddings, Bar/Bat Mitzvahs, Corporate Events, School Events, and More! SKM Provides DJ and MC services, lighting and decor, photo booths, and event production; all while maintaining a high level of success and value for our clients.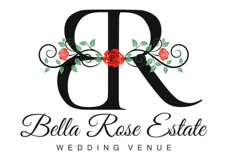 Bella Rose Estate is Arizona's most breathtaking indoor and outdoor garden setting wedding, reception and event venue.
Located on a luscious two-acre private estate, our venue offers the privacy of an intimate getaway surrounded by green grass, soothing waterfalls, and impressive fountains. The most challenging part of planning your wedding will be deciding to dance the night away inside or outside.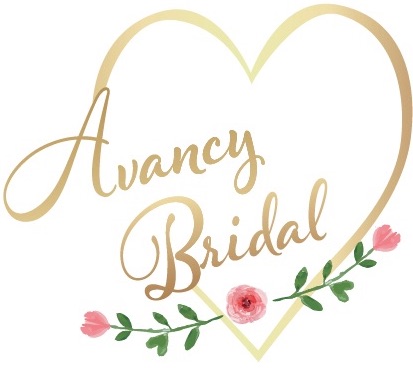 Experience the fun in finding your wedding dress at Avancy Bridal. Visit their Phoenix boutique to see their unique collection of designer wedding dresses.

THANK YOU TO OUR SPONSORS & PARTNERS: